Description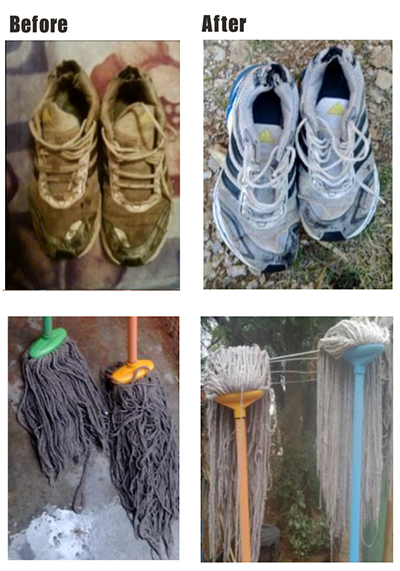 Is a non chlorinated powder that works quick and fast removing your unwanted dirt from those unwanted places
Are you thinking its time for some new mops? 
Why? Use Bye Bye Stain too and look at the mops now–>
It only took under 8 minutes which saved me time 
And money.
Im sure you will agree that these shoes's should
Be thrown away, Old & filthy But have a look how in only 8 min with the shoes in Bye Bye stain -Stain off can transform from this to that: ————->in only 8 min with no scrubbing.  I saved alot of precious time and money.